Lot of 5 Magnets (Fasteners)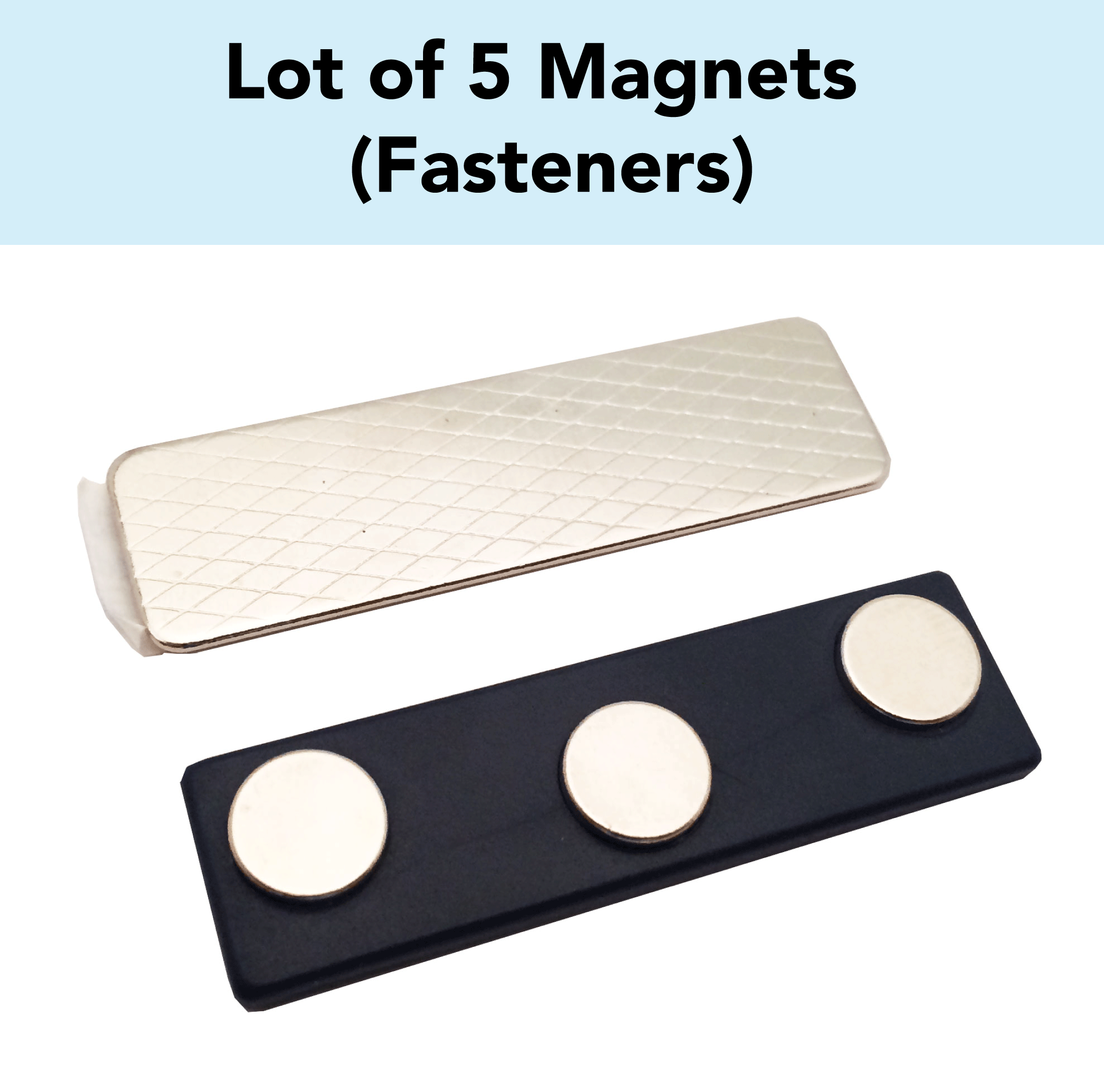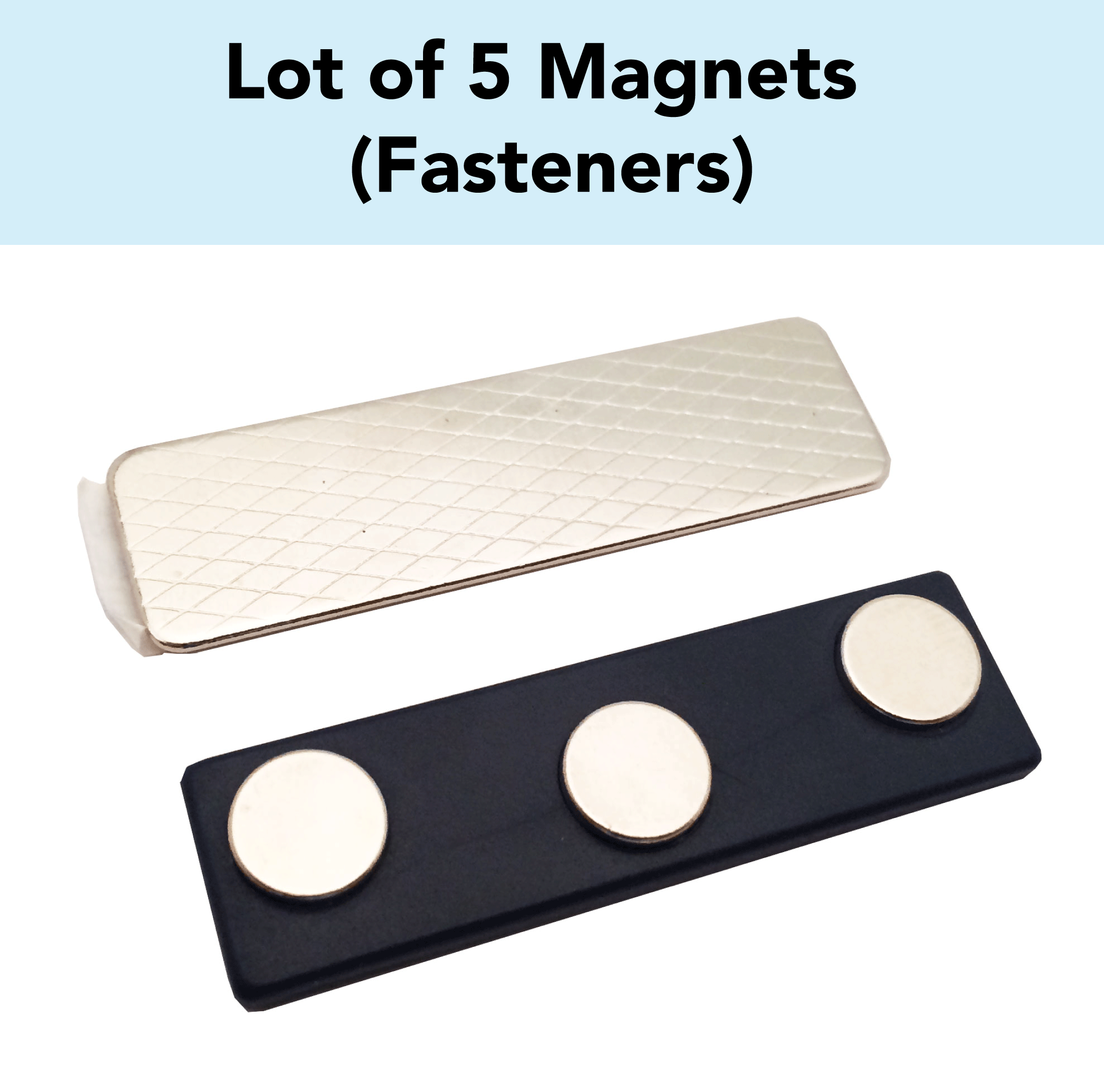 Lot of 5 Magnets (Fasteners)
Did your magnet fall off your name badge?
Or maybe you would just like extras for your employees.

This order contains 5 magnets ready for shipment.

Size: 1.76 inches long x .5 inches wide x .25 inch thickness

DO NOT USE WITH PACEMAKER.
Contains: One navy blue plastic encased steel plate with 3 round earth Neodymium magnets.
One plated steel plate with pressure-sensitive foam tape.